Krishna Maruti Recruitment 2023| ITI Job| ITI Campus Placement| ITI Job In India
Krishna Maruti Recruitment 2023:Employment fair is being organized by Krishna Maruti . All students can participate in this job fair. This job fair is going to be held at Private College Mathura. Online registration will be done in this campus.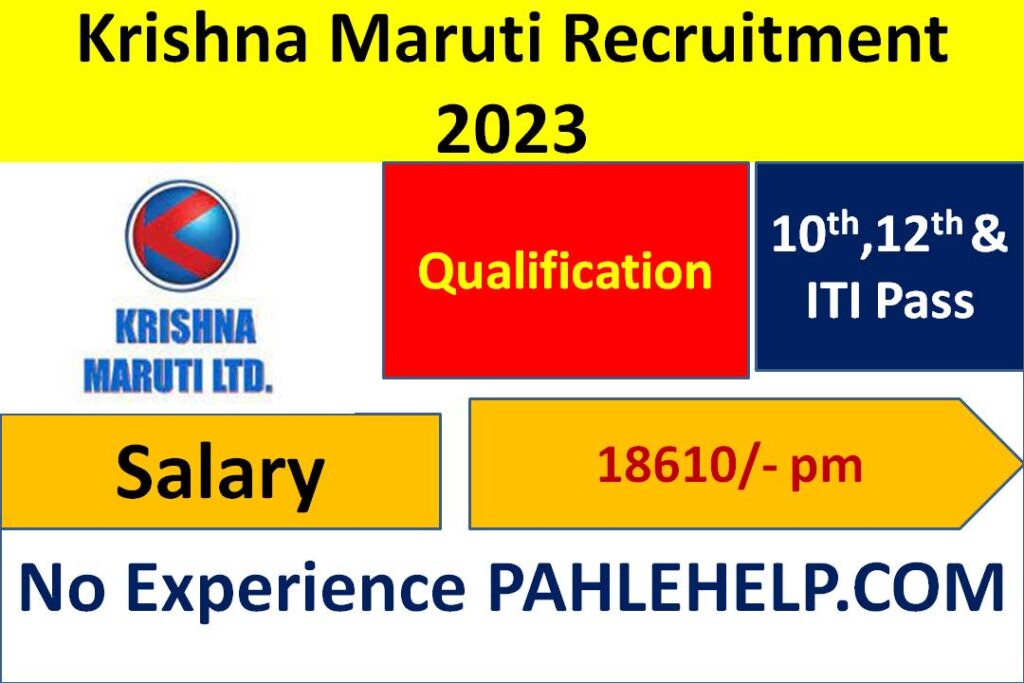 Krishna Maruti Pvt. Limited
Location:- Gurugram
Age Limit:- 18 Years to 23
Qualification:- Diploma Pass
Diploma Trade : Mechanical, Automobile, Chemical, Electrical.
Experience:- Fresher
Duty Time:- 08Hours
About Company:- Krishna Maruti Ltd. is Non govt Company Incorporated 25 June 1991. it is a Public Unlisted Company & is Classified Company Limited by Shares. Krishna Maruti Limited is majorly in null businees from last 32 Years. This Company Director and Maneger are Ashok Kapur, Aarti Kapur, Ram Natrajan Etc.
Important Documents For ITI Campus
Aadhar Card
Pan Card
Bio Data
5 Color Photograph
Bank Pass Book
Salary & Benefit ITI Job Campus
Salary:- 15000/- In Hand
Benefit:- Canteen, Transport, Medical Claim.
Interview ITI Campus Details
Campus Venue: Shri Girraj Maharaj Polytechnic College, Mathura, UP.
Interview Date: 29 November 2023
Time : 10:00 Am
More Details: Click here
Registration Link: Click here